Fun and adventure
Calling all young people living with arthritis! Adventure and connection awaits in the October school holidays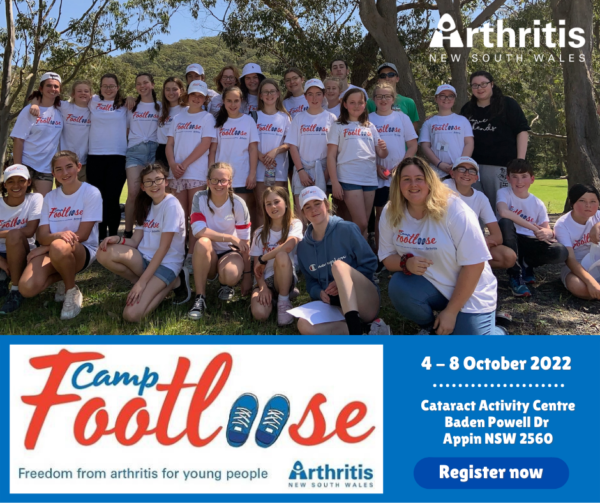 Camp Footloose provides a valuable opportunity for children and young people with arthritis (aged 9 to 18 years) to have fun, meet others like them and share experiences in a supportive environment. It also helps them gain a sense of control over arthritis and their lives.
Dedicated team leaders and staff attend camp and guide participants through a range of exciting activities such as abseiling, flying fox, rock climbing, challenge ropes course and archery. Fun education sessions will be facilitated by fully qualified health professionals and we will also have nursing staff available 24/7 to assist with medications and other medical matters that may arise.
Please contact the team on 02 9857 3300 or email camps@arthritisnsw.org.au to book your spot or ask any questions.